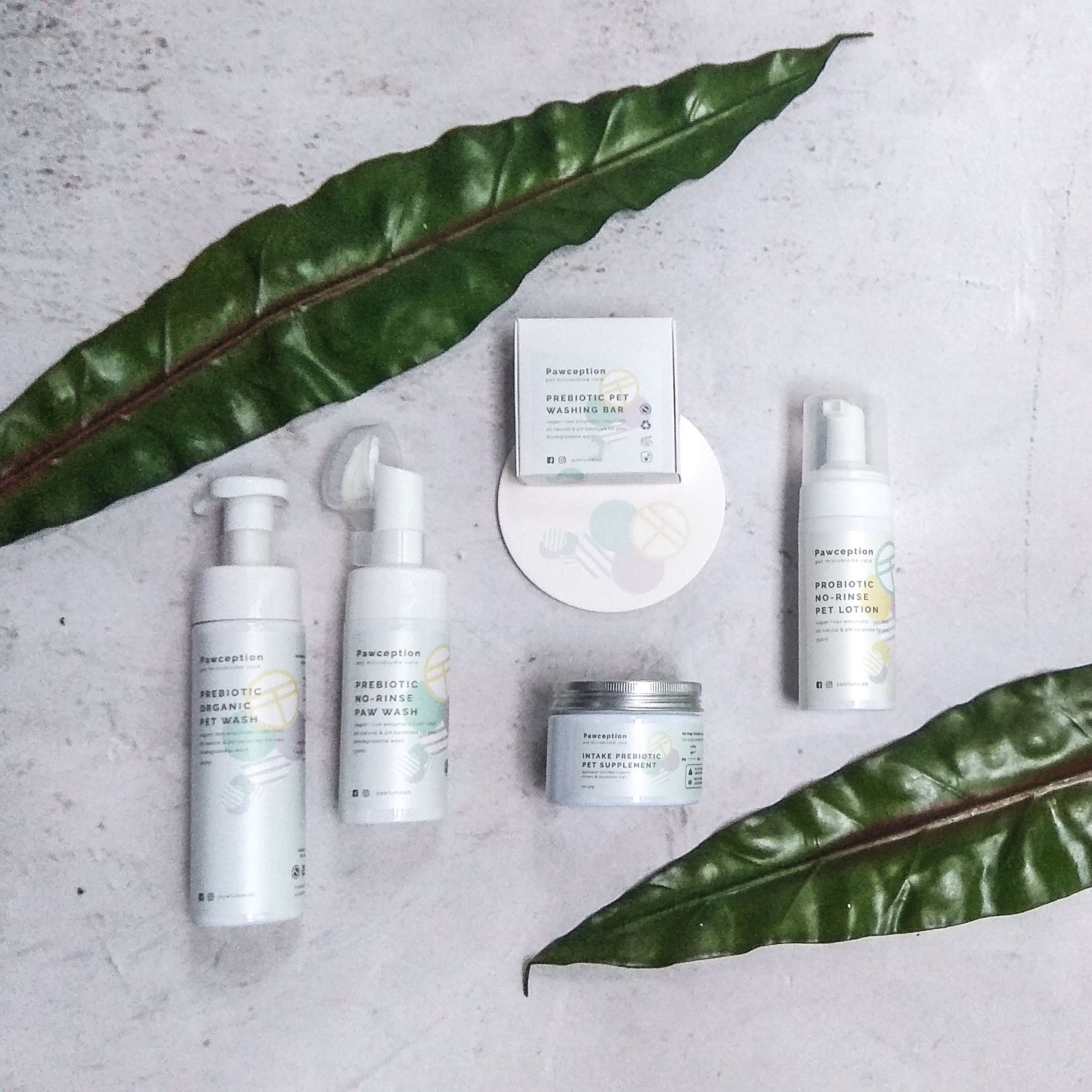 Pawception
In our pursuit of "cleanliness", we get rid of all dirt and bacteria. However, modern science revealed that good & bad bacteria indeed co-existed on healthy skin.

Similar to our fingerprint and our pet's nose print, microbiome profile for each furry is unique. Modern scientific research unveil household dog & their pet parents share similarity in their microbiome profile; as if, an unseen print, is signifying the family relationship.

To most people, microbiome care is only about promoting gut health. To #ConsciousMinded pet parents, is about adopting a modern pawception on "cleanliness"and safeguarding the unseen family print.